Welcome to the very last podcast episode of 2019, where we'll be discussing how to generate semi passive income as a woman in business! It's been an absolute pleasure to record the podcast every week this year for you guys, and I'm very excited for what is coming up in 2020.

The focus in 2020, and in the brand new series 4 of the podcast, will be on supporting female entrepreneurs to grow their businesses – everything related to money and business. I'm a huge believer in managing the emotion then managing the money. You can have the best financial plans in place, the best cash flow systems, and everything else practical in order, but if the emotion and mindset behind the money aren't good then you won't stick to the plan and you won't implement the systems.
Why Generate Semi Passive Income?
Passive and semi passive income are topics that are being discussed widely in the online space, and for me over the last 2 years I have established 14 different streams of semi passive income. These are income streams which involve my input in some way, whether it's updating videos and content for an online course I have created, or putting sales and marketing processes in place in order to generate sales, leads, and clients.
When you look up 'passive income' it is defined as "income that requires little to no effort to earn and maintain.". The idea of generating regular income with little to no effort, without having to toil for hours and hours, as entrepreneurs is appealing, right?! But the reality is that the best way you are going to make money regularly and consistently is through multiple semi passive income streams.
Time is super valuable, and it's really important that we learn to value our time more. The more we value our time, that's when you start to build a life where you're not constantly exchanging time for money. For example, if someone said to me: "I can clear and organise your 837 emails for you, it will take 2 hours, cost £xx, and you will get those 2 hours of your time back" I would pay for that time. In those 2 hours I could take my kids to the cinema, do something for myself, or complete some work that generates far more income than clearing the emails cost me!
You can't buy back time, but you can buy yourself more time by outsourcing, and we talked about this in episode 20 a few weeks ago – How to get more done in less time by outsourcing.
10 Ways to Generate Semi Passive Income in 2020
1. Write an eBook
What are you great at? What do you teach your clients, what do your audience come to you for, and how do you help them? Is there one thing that you teach all of your clients, or a process that you always take people through? And can you deliver this through an eBook?
This can be something that you also use to capture emails. Email subscribers are an asset in your business, because they are a way to generate an audience that you can build a relationship with and begin to sell to.
So think about the value that you could provide via an eBook, and the multiple ways you can then utilise that book. It can be sold on Amazon, used to capture emails, or given as a download when people join your membership for example.
2. Online Courses
Many of you will be familiar with this concept; you may have bought online courses in the past or even have one or more of your own already built out. These can be put onto platforms like Udemy, Thinkific, Teachable, and lots of other very simple and clever platforms.
Sometimes we can be fearful of creating video content, so it's worth mentioning that audio content can also work very well for online courses. If you're fearful of being on video, maybe begin with a series of audio content packaged together into a course format.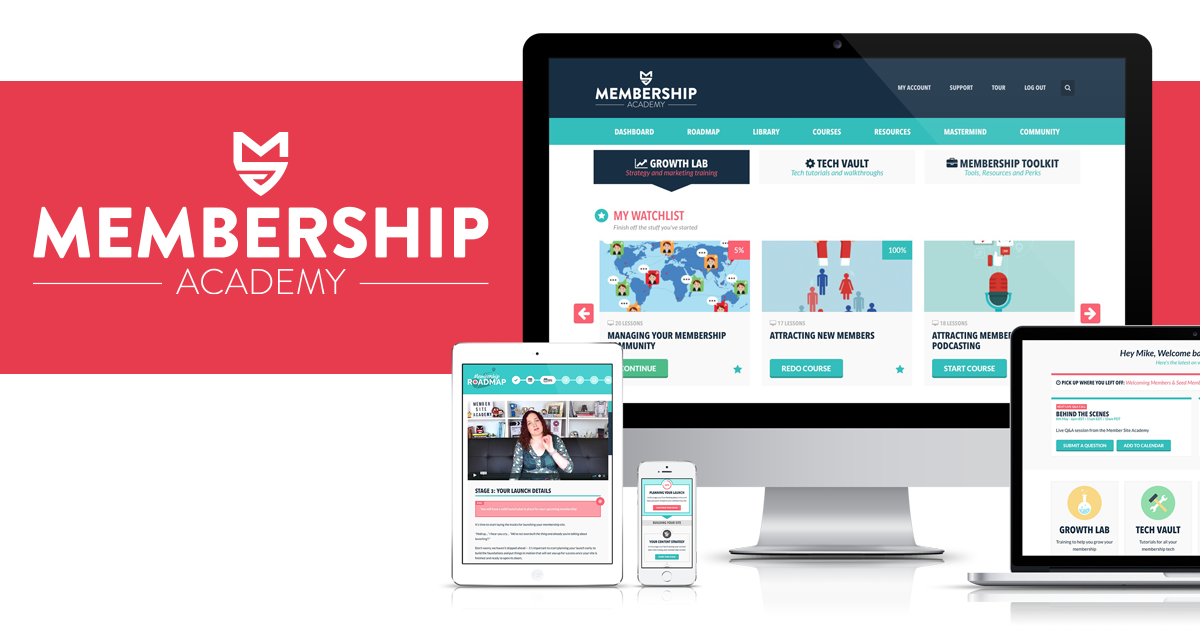 3. Affiliate Marketing
Affiliate marketing could be as simple as reaching out to the companies of products or services that you're already using. For example, if you're an accountant and you use Xero, you could reach out to Xero to discuss a partnership so that when you introduce clients to Xero you get a percentage of that sale.
Maybe you're using apps like Chip, Plum, or Cleo which are some of the apps that I use. If you love them and recommend them just as I do, then reach out to these companies explaining that you really want to promote them because you love them for various reasons. The chances are they run some kind of affiliate scheme which you can then join and promote to your audience and clients.
It's worth noting that I will never do this for companies that I don't know well and completely trust. Think about who you can promote, and the types of companies you are happy to be affiliated with – who you promote will affect your own brand reputation, too.
4. Property
Property is an asset that you can leverage. You could, for example, draw some capital out of your residential property and then go and leverage that by investing in a second property which you could then rent out for a passive or semi passive income stream.
Whether this is a passive or semi passive income stream will depend on whether you plan to manage and maintain the property yourself or have someone manage it for you. And of course investing in property will require some element of experience and knowledge, and capital to leverage.
5. YouTube
People often forget that every piece of content we create as online entrepreneurs, every video, Facebook live, podcast episode, blog post, and much more – these are assets in our businesses. All of this content that we create can be re-purposed in order to generate more income. We might decide to take all of our video or podcast content and re-purpose that into a book for example.
You only have to look at content on YouTube to see how much money is being made there. A great first step is that once you hit certain metrics within YouTube for subscribers and public watch hours, you can join the YouTube Partner Program and run adverts on your videos.
6. Sell your assets
If you're a photographer or musician, for example, you could look at selling your photographs or audio tracks to stock libraries such as Shutterstock, Adobe, or Pexels. Consider reaching out to other entrepreneurs with your skills, or selling on websites like UpWork or Fiverr. You could, for example, sell custom logos, podcast jingles, or other design work.
A client of mine recently made £12,000 in 3 months just through advertising her freelance work on those platforms. So it's definitely an avenue to consider.
7. Leverage Cashback Websites
For purchases that you would already be making, cashback websites such as TopCashback, Quidco, and KidStart will pay you to make those purchases.
If you're regularly purchasing on Amazon, for example, go and create a KidStart account for free and you can earn up to 2% cashback on Amazon purchases through KidStart. KidStart allows you to link up your children's savings accounts, and any cashback you earn goes into their accounts. If you don't have children, putting your own bank details in works exactly the same. Or perhaps you have nieces and nephews or grandchildren you'd like to save for.
TopCashback is fantastic, I've earned thousands over the years and use it for pretty much every online purchase I make. You also get a referral code for sites like TopCashback, which will generate even more income every time you refer someone.
8. Launch a Podcast
I launched my podcast almost a year ago, and we're about to do a whole refresh and revamp over the Christmas period. We've got a brand new logo and potential sponsor for the new year too.
Once you reach a good amount of listeners and downloads on your podcast, you can then look to monetise it. You can look into selling advertising space and secure sponsorship.
Podcasting is also a great way to generate leads and sales into your business. We're starting to see some real traction in this area recently, with listeners joining the Facebook group, paid programs, and my Money Circle membership off the back of listening to the podcast.
9. Blogging
Blogging is an amazing way to drive traffic to your website. I launched my blog in January last year, and we have pretty good traffic through to the website now. People organically find me because we're using good Search Engine Optimisation on the site and within blog posts.
Reaching out to other experts to write blog posts for your site is a good way to generate more content and leverage your time. And you can also reach out to experts and ask to quote them in your blog posts; utilising guest bloggers and quotes in this way means that you also gain more promotion for the content as usually those experts will share the content on their own social channels.
10. Speaking
If you're a talker, go ahead and get paid to talk about the things you love!
I was petrified the first time I stood on stage in front of an audience to speak. I was so nervous that for days before the event I was wracking my brain for ways I could get out of it last minute! But what happened after this first event was that I received a flurry of contact from people saying they loved it.
I then took the recording to be critiqued by a professional, and the next time I delivered the talk it was better. And the time after that it was even better. That one speaker event helped me to land another event in 2019 which was a 6 city speaking tour and generated a good income. Each event then led to more speaking opportunities.
Sharing your story is a great way to get paid to talk. Maybe you have a journey to share, or a story that you know will resonate with others. Think about what you could share with an audience and just take that first step in getting it out there.
Resources:
Join The Money Circle membership
Join the next FREE Plug Your Money Leaks Challenge
Book in a complimentary call to discuss how financial coaching can help you move from financial overwhelm to confidence and control.
Join Catherine's Facebook Page and FREE Facebook Group
My Online Courses – Investing for beginners from £1
Connect with me on Twitter, Instagram and Facebook
How to get more done in less time by outsourcing.
Emma Drew's online course – Turn your dreams into money! How to Build a Six-Figure Blog and Live the Life you Want.
TopCashback, Quidco, and KidStart